II Data Forum on Harmonization and Uses of European LFS Microdata
Centre d'Estudis Demogràfics, Barcelona 6-7 February 2020
Participation on invitation
Organised by the Centre d'Estudis Demogràfics in collaboration with IPUMS International
Sponsored by the InGRID2 project, Integrating research infrastructure for European expertise on inclusive growth from data to policy, funded by the European Union's Horizon 2020 Research and Innovation Programme (Grant Agreement no. 730998).

Programme
The Data Forum will bring together representatives from European Statistical Institutes and researchers with experience in comparative data methods and issues. Participants will discuss applications of harmonized microdata to the cross-national and cross-temporal study of poverty, work, and living conditions.
Wednesday, 5 February 2020
20:00 Social dinner.
Venue: La Flauta. (C/ Aribau, 23)
---
Thursday, 6 February 2020 Mir & Meifrén Rooms. 1st Floor. H10 Casanova
9:00-9:30       Registration
Session 1: 9:30-11:00       The harmonization of LFS microdata: ongoing projects
11:00 -11:30      Coffee break
Session 2: 11:30-13:00     International agencies working with LFS microdata
Chair: Joan García (CED)
Light lunch      13:00-14:30
Session 3: 14:30-16:00  Research uses of LFS microdata
Chair: Iñaki Permanyer (CED)
Session 4: 16:15-17:15   The study of the labor market using LFS microdata
Chair: Iñaki Permanyer (CED)
18:00 – Guided tour in Barcelona
20:00 – Social Dinner
Venue: Caña de Azúcar. (C/ Muntaner, 69)
---
Friday, 7 February 2020 Mir & Meifrén Rooms. 1st Floor. H10 Casanova
Session 5:  9:30-11:00      Availability of LFS microdata: Examples from NSIs
Chair: Alba Lanau (CED)
11:00 -11:30      Coffee break
Session 6: 11:30-13:00     Family and households: Comparative research using LFS microdata
Chair: Alba Lanau (CED)
13:00 Final Words: Albert Esteve and Lara Cleveland
Light lunch      13:30

Participants
NSI and international agencies that have confirmed their attendance to the II Data Forum
National Statistical Committee of the Republic of Belarus (BELSTAT)
Hungarian Central Statistical Office (HCSO)
Statistics Lithuania
Statistics Netherlands
Statistics Poland
National Statistical Institute. Portugal
Statistical Office of the Slovak Republic
Office for National Statistics. United Kingdom
OECD
International Labor Organization (ILO)
World Bank
World Health Organization (WHO)
Researchers that have confirmed their participation to the II Data forum
Albert Esteve (CED)
Monique Ramouil (HIVA)
Lara Cleveland (IPUMS)
Matt Sobek (IPUMS)
Fabrice Murtin (OECD)
Yves Perardel (ILO)
Huanjuan Zhang (World Bank)
Khassoum Diallo (WHO)
Kristen Jeffers (IPUMS)
Alessandra Trimarchi (INED)
André Grow (MPIDR)
Stephanie Steinmetz (Univ. Amsterdam)
Milan Bouchet-Valat (INED)
Caroline Berghammer (VID/ÖAW)
Mariona Lozano (CED)
Elisenda Renteria (CED)
Judit Dobszayné (Hungarian Central Statistical Office)
Yuliya Hryken (BELSTAT)
Harry Bierings (Statistics Netherlands)
Hanna Strzelecka (Central Statistical Office of Poland)
Bethany Strong (Office for National Statistics. UK)
Sónia Torres (National Statistical Institute. Portugal)
Ivona Bodlalova (Statistical Office of the Slovak Republic)
Martynas Stasiukynas (Statistics Lithuania)
Núria Bové Ferré (Statistical Institute of Catalonia-Idescat)
Rosario Peláez Muñoz (Statistical Institute of Catalonia-Idescat)
Alba Lanau (CED)
Iñaki Permanyer (CED)
Teresa Antònia Cusidó (CED)
Joan García Román (CED)
Venue and organization
The Data Forum is organised by the Centre d'Estudis Demogràfics (CED)
The conference will take place at hotel H10 Casanova, Barcelona
Gran Via de les Corts Catalanes, 559, 08011 Barcelona
Meeting room at the hotel: Mir and Meifren
Organized by: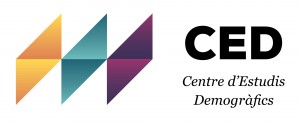 Supported by: